Mr. Bartlett founded Appalachian Surveying Consultants, Inc., a land surveying and development consulting business, in December of 2005. He holds an AAS degree in Civil Engineering (1989) and is a professional land surveyor in North Carolina (L-3593) and Tennessee (#1984). He is also a certified floodplain surveyor (NC-065, TN-001).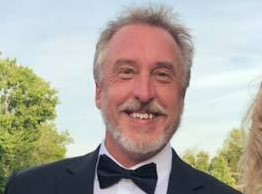 Mr. Bartlett has been in the surveying and engineering field since 1989, and has worked in various positions.
Mr. Bartlett previously worked for Civil Design Concepts, an environmental and civil engineering firm in Asheville, North Carolina.
Worked for Cavanaugh & Associates, Engineers, and Surveyors, located in Winston-Salem, North Carolina.
Mr. Bartlett worked as the development coordinator for Mountain Brook, LLC,  a Florida-based land development company, overseeing a $30 million private development in Jackson County, North Carolina.
Mr. Bartlett has been involved in and managed the consultant responsibilities on over $1 Billion in residential and commercial development. He has worked in a variety of roles with various engineering and surveying firms involved in private residential and business development for the past 20 years.